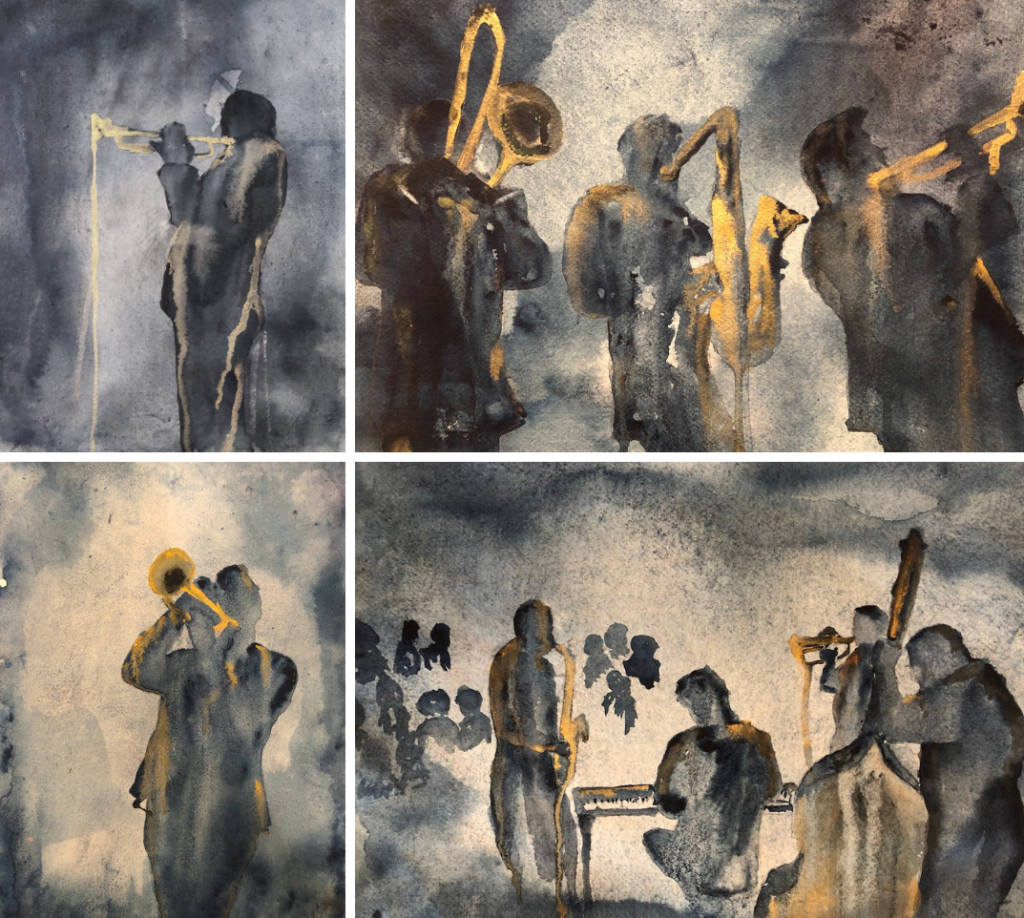 Asheville, NC – August 2019 // Asheville Artist Natalie Ray and her large scale watercolor series On the Road will be featured for one night only at Little Jumbo in Asheville's historic Montford neighborhood.  The pop up exhibition party will take place on Sunday, August 18th from 5-7pm.
On The Road: Pop Up Exhibition Party
Date: Sunday, August 18th, 2019
Location: Little Jumbo
241 Broadway St, Asheville, NC 28801Time: 5-7pm
View event & RSVP on Facebook.
This exhibition features a series of large-scale watercolor and gold original paintings featuring both locally and internationally known jazz musicians. Performers such as The Core, Justin Ray, Jacob Rodriguez, Zack Page, Bill Bares, and many other Asheville musicians are the subjects in this series. Also featured in this series are frozen moments from international stages as Natalie travels around the world with her musician husband on the current Michael Bublé world tour. 

About the Artist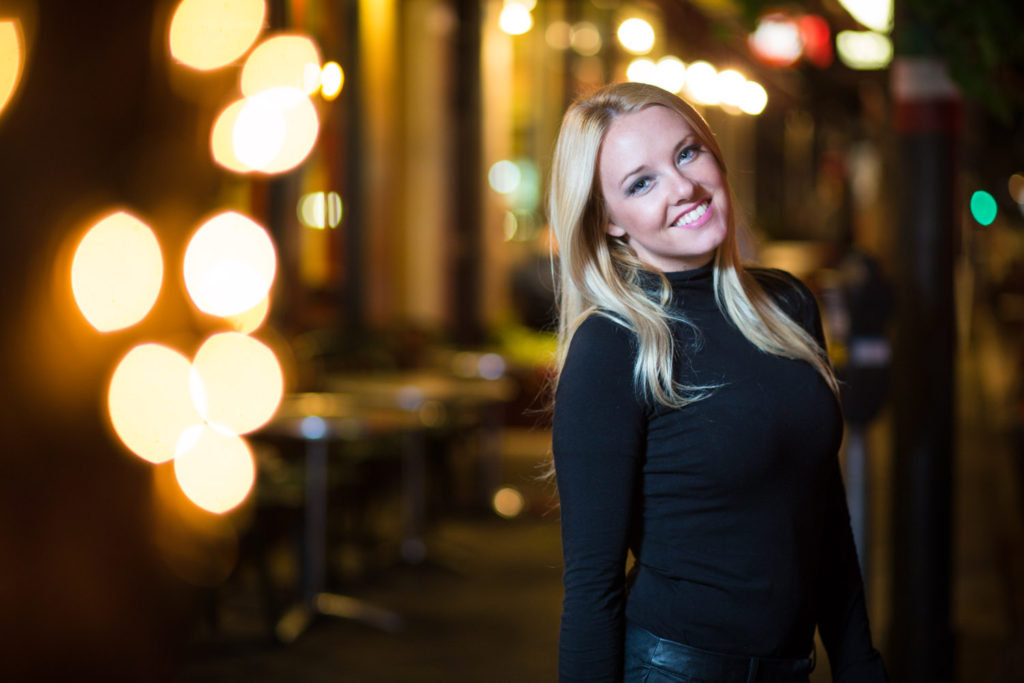 Natalie Ray is a watercolor artist based in the beautiful mountain city of Asheville, North Carolina. Watercolor painting has always been a passion for Natalie but she developed her skill as an artist while living in Barcelona, Spain in 2003-2004. After moving to Asheville, Natalie joined the artist community of the River Arts District, continuing her art education under internationally known and award-winning artists. Now Natalie lives and paints in Asheville with her musician husband, Justin Ray, and their two young sons, Wyatt and Wesley.