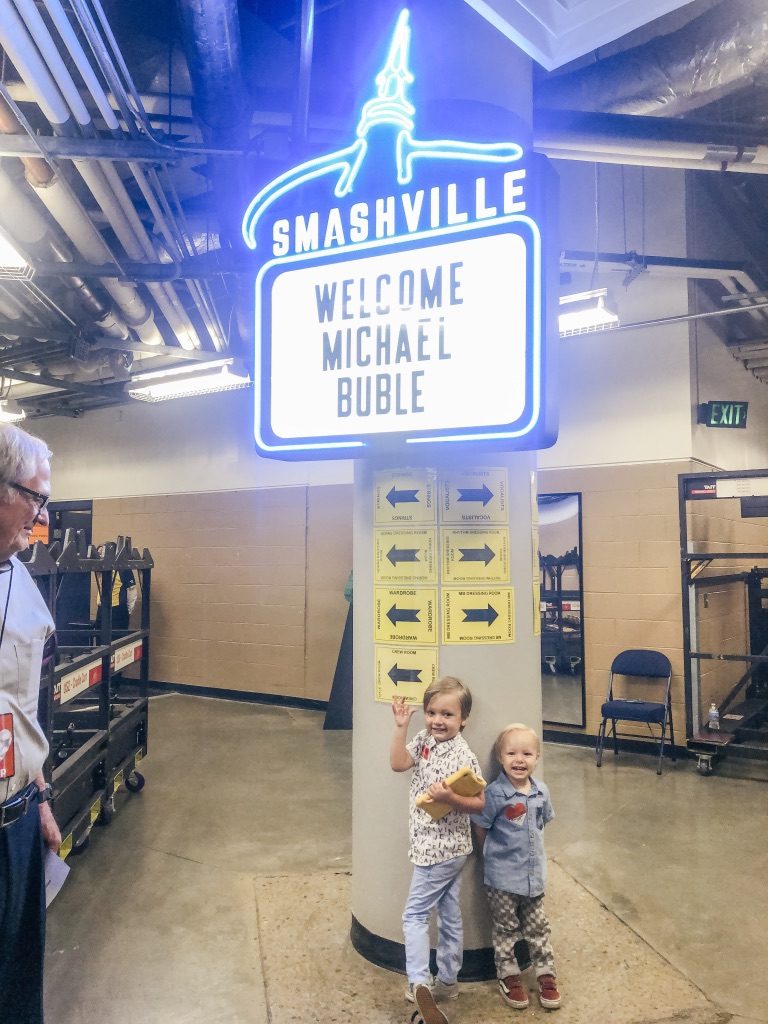 We had such a fun time in Nashville this week with my husband Justin, who is currently on world tour with Michael Bublé. Lucky for us, the tour came through Nashville, which is as close as they're coming to Asheville on this leg of the tour.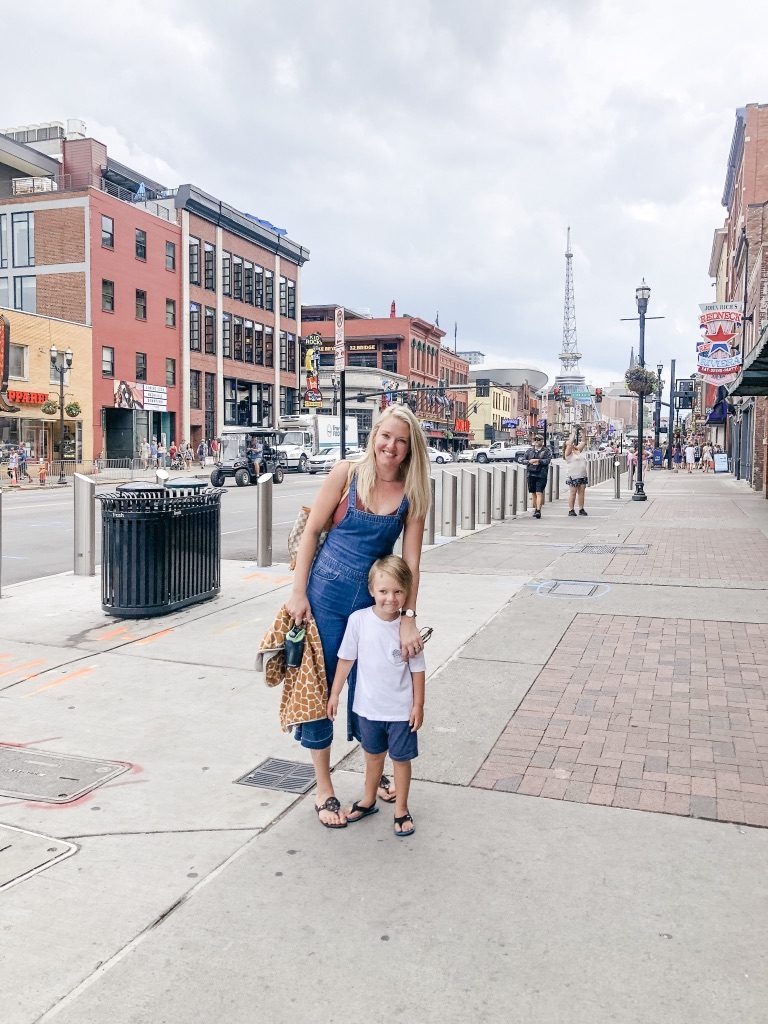 Nashville is abut 4.5 hours from Asheville, so we opted to drive which worked out perfectly to be able to drive around Nashville.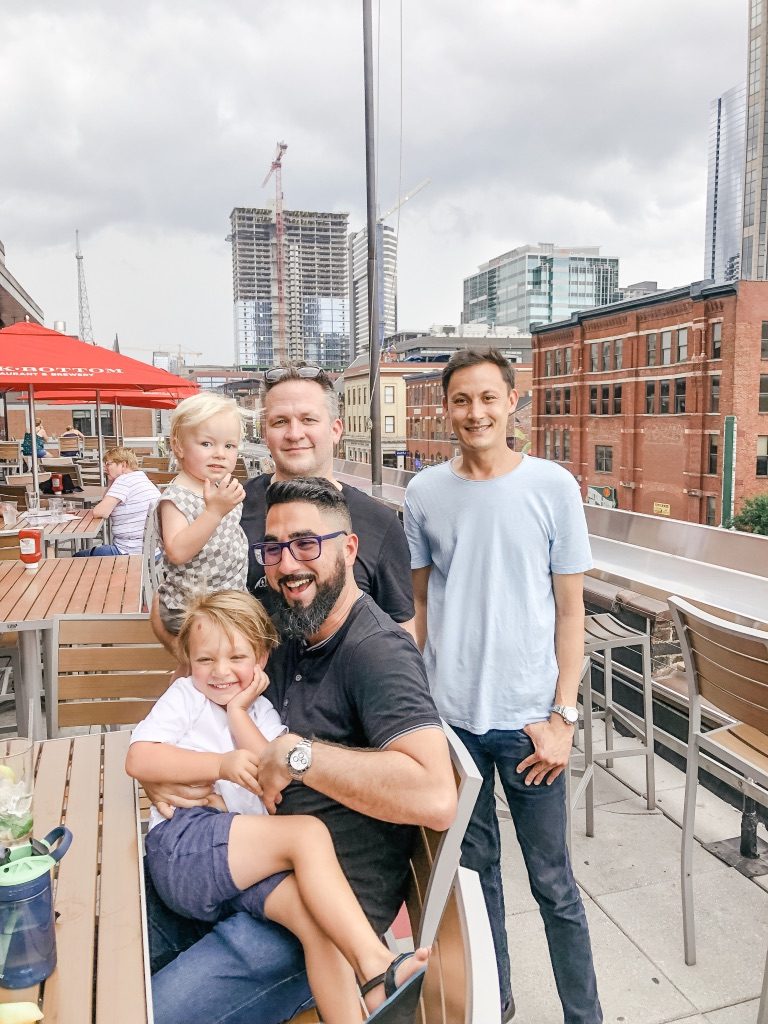 We stayed at the hotel Noelle, which is a gorgeous hotel right downtown and about 2 blocks from Bridgestone Arena where the guys would be playing. Lucky for us, the guys had the day off so we headed out to explore the city! Even though it was Thursday, the Honky Tonk area was packed. We ended up on the rooftop patio of Rock Bottom Brewery with the kids, Jacob, and Alan for some lunch and mojitos. Great views, even though the heat was insane!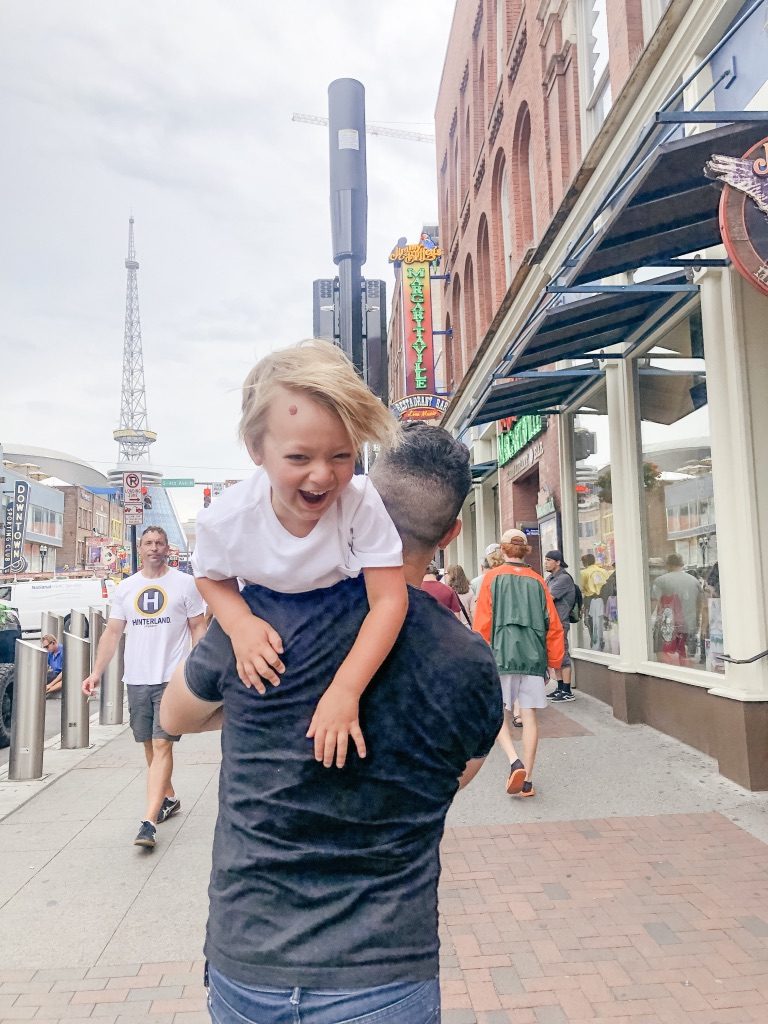 For dinner, we enjoyed dinner at Justin's dad's home, and then headed back to the hotel to plan our 4-week Europe vacay coming up while the guys are on break from the European tour this fall. (If you have any Europe tips, please comment and let me know. We are doing Spain and Italy.)
Friday: Show Day!
On Friday, we jumped out of bed and headed to the Frothy Monkey for breakfast. It was delicious! I definitely recommend it for lunch or just coffee. After breakfast, we hopped in the car and headed to Cumberland Park. Let me tell you, that was a fun stop! We spent two hours splashing and swimming around the awesome splash park they have there. They have a concession stand, where we picked up a couple ICEES and took a break to enjoy the views of Nashville. (photos above)
After the splash park, we headed back to the hotel for a quick nap then headed out on the tour bus to the arena for sound check!
Sound Check

Sound check is always one of my favorite things to do while visiting the tour. Mike invited the boys on stage and sang them a special version of Spiderman just for them (Wesley is OBSESSED with Spidey these days). The boys got to play their own instruments and Wyatt took center stage to tell knock knock jokes to the band.
Showtime!
After a delicious meal with the band in catering, we headed out to find our seats and enjoy the show! As aways, it was an amazing show. Mike is just a crazy talented individual, and a truly committed (and hilarious) performer. The band's not so bad either! 😉 Check out MichaelBuble.com/tour and see if they're coming to an arena near you!