Experience the stage
from a new perspective.
24KT MAGIC TO YOUR INBOX
BE THE FIRST TO KNOW WHEN NEW PAINTINGS ARE IN THE SHOP AND STAY UP-TO-DATE WITH EVENTS AND SHOWINGS.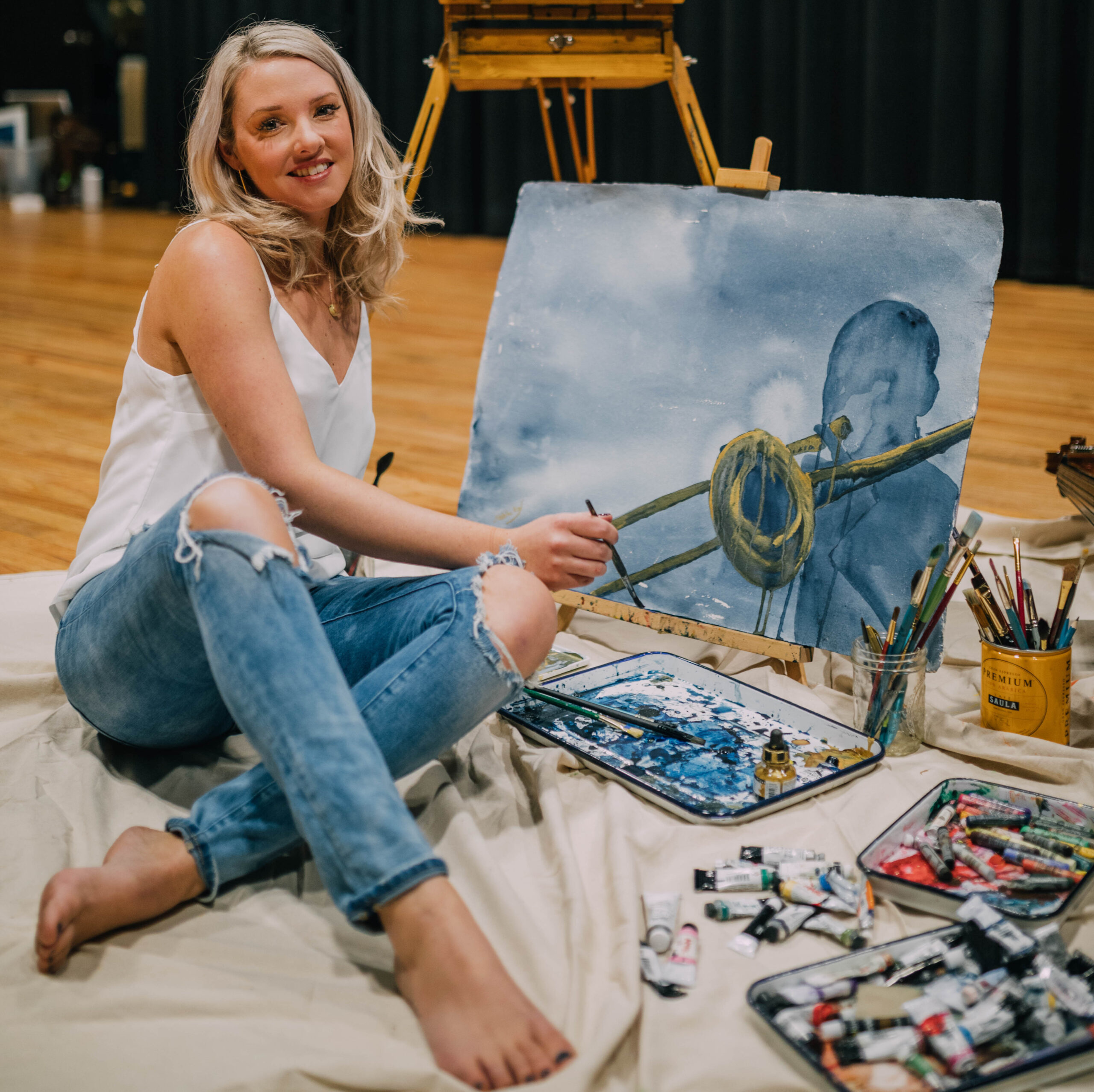 About The Artist
Natalie Ray is a watercolor and 24 karat gold leaf artist based in the beautiful mountain city of Asheville, North Carolina. Natalie's paintings can be found on display in Asheville at Asheville Gallery of Art, Atlas Beauty, Little Jumbo, 828 Dental, among other spaces.
For a full list of exhibitions, to inquire about a commission, original paintings, or fine art prints, please contact [email protected].
Natalie lives and paints in Asheville with her musician husband, Justin Ray, and their three young children, Wyatt, Wesley, and Daisy.
ARTIST STATEMENT
I have lived my life with a generous amount of spontaneity, and I keep that rhythm at the forefront of my work. I am most inspired by my immediate surroundings: the eclectic musical community in Asheville, and the backdrop of the beautiful Blue Ridge Mountains that surrounds it.
In my portrait paintings, I use the contrasting duo of watercolor and 24 karat gold to feature the improvisation within the human form, and the way the music and life comes from deep within the soul of the subject.